Vaishnavi Serene – Vaishnavi Group Bangalore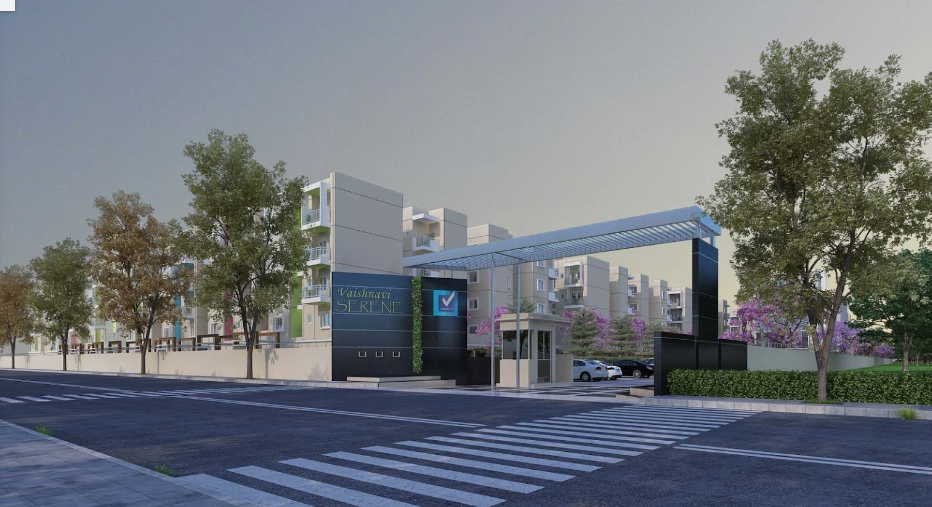 Owning a home is the culmination of many years of hard work and realization of one's dream. It's indeed a great achievement to find a right home at right location. Vaishnavi Serene is one such blanket housing project with all these conveniences and amenities. This stylishly outlined establishment is a mixed development gated community located at Yalahanka, North Bangalore.
Vaishnavi Serene is a group residential formation which offers 1, 2, 2.5 & 3 BHK premium apartments. The entire layout stretches over 18.18 acres land area with colossal area dedicated to create far-reaching green open spaces. With good balance of open space to construction area ratio, the premise maintains a green encircle which encloses the residential structure to give a fresh and healthy living atmosphere. The housing units are well-ventilated with good flow of sunlight and natural air, reaching each corner of the house. A naturally lit home enlightens the minds and souls of every individual residing there and this is the most important feature of a good home.