Brigade Panorama
Brigade Panorama, a luxury development, thought is the soul of design, ushering you into a new realm of architecture. The unique structure of This Project is the perfect example of how form and function complement each other to accommodate all the necessities of modern living, while ensuring the efficient use of space.
Brigade Panorama, is an over 11-Acre development with 1000+ smartly designed 2 & 3 Bedroom Apartments across seven G+18 towers, ranging from 1030 – 1650 Sq. Ft.
Brigade Panorama has a majestic elevation in classy earth colors and is designed to make life comfortable and convenient., Minute planning has gone into maximizing space and presenting a comfortable and convenient lifestyle. The residential structure is a contemporary elevation and the homes have highly efficient floor plans. Each and every Unit is carefully designed which ensures a functional layout. Due to its excellent location it has good investment value and rentals/returns are assures in a short time.
2BHK – 1030 sq ft
3BHK – 1370 – 1570 sq ft
3.5BHK – 1650 sq ft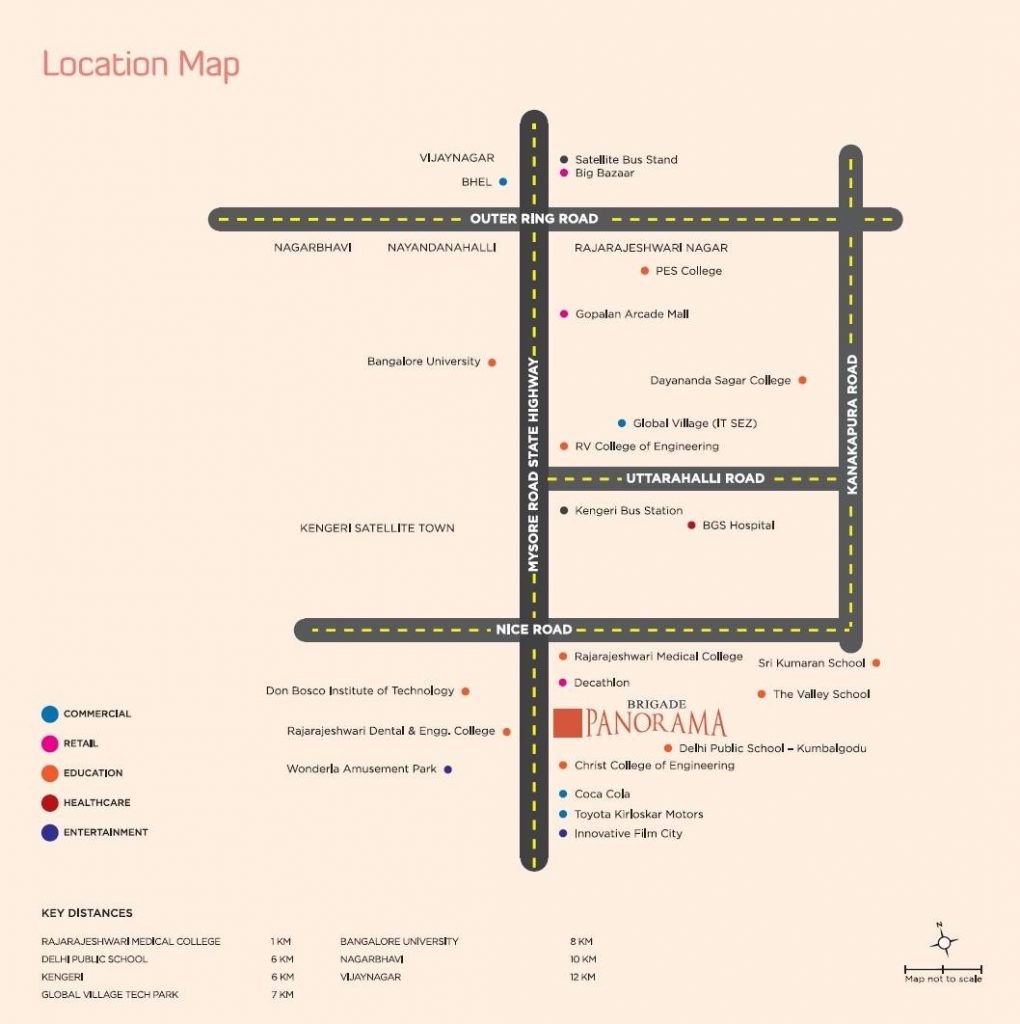 Location :- Located on Bangalore Mysore Main Road, this residential development is strategically placed
Proposed construction of Bangalore-Mysore Infrastructure Corridor (partly operational) has improved connectivity of site to Bangalore West and East via the feeder routes for NICE corridor.
Government of Karnataka and Bangalore Metropolitan Transport Corporation have developed Traffic Transit Management Center at Kengeri on 4 acres of land on the Mysore Road. The project comprises of BMTC Bus Station, Bus Depot, Office Space, Commercial Complex and other allied developments.
Proposed Metro route up to Kengeri will improve accessibility and connectivity to Mysore Road
Increased real estate activity with multiple residential projects being launched in a 4 km radis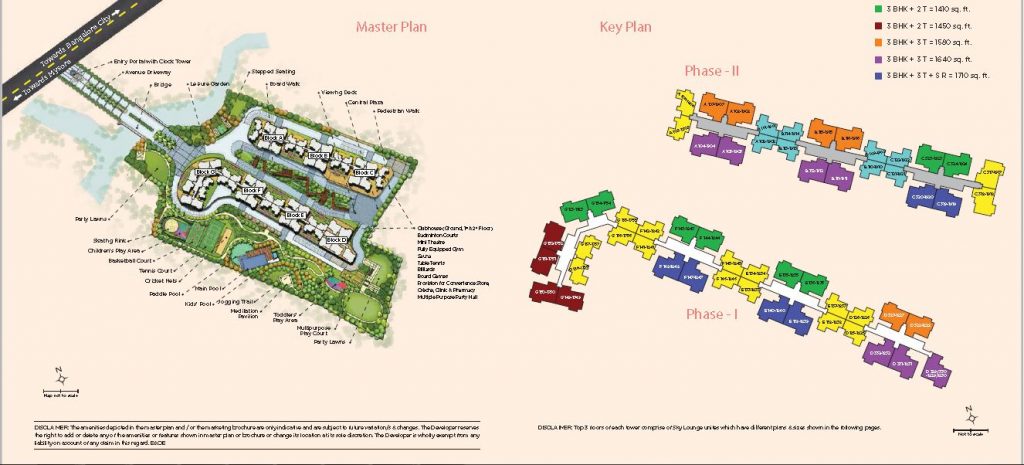 Amenities:-Amenities like Clubhouse, Swimming pool, Indoor Games Zones, Play courts, etc. everyone in the family has options to unwind and rejuvenate.
Developer:-Brigade Group was established in 1986, with property development as its main focus. Today, Brigade Group is one of South India's leading property developers. We are headquartered in Bangalore, with branch offices in several cities in South India, a representative office in Dubai and an accredited agent in the USA. We have a uniquely diverse multi-domain portfolio that covers property development, property management services, hospitality and education. Our projects extend across several major cities in South India: Chennai, Chikmagalur, Hyderabad, Kochi, Mangalore and Mysore. We are known to be a professionally managed organisation with a stable and confident business model. We have shown an impressive compounded annual growth rate—even during difficult market and business cycles (like the depression of 1996, the post-9/11 shadow period and the present recession). And in the process of successfully negotiating changing conditions, Brigade has created a brand name that stands for trust, reliability and innovation, across all our domains.
Brigade Group is ranked 52nd in India's Best Companies to Work for 2013 and 2nd in the Real Estate industry in the annual research study conducted by Great Place to Work Institute and Economic Times. This is Brigade Group's third consecutive win. Brigade is also one of the few organisations which has gone up in ranking.
Brigade Group was honoured with the 'Outstanding Contribution in Real Estate (Hospitality Sector)' award at the EPC World Awards 2011 held at the Taj Vivanta, Bangalore on 17 December. EPC World Media Group said that the selection was based on "the products and services provided by the organisation for the development of the Indian Infrastructure and Construction sector with fine examples of works and projects delivered".
This year the awards recognised and honoured around 35 companies / individuals, broadly covering the entire infrastructure and construction sector, on the basis of their qualitative and quantitative performance during the year 2011.