Vaishnavi Serene yelahanaka property in bangalore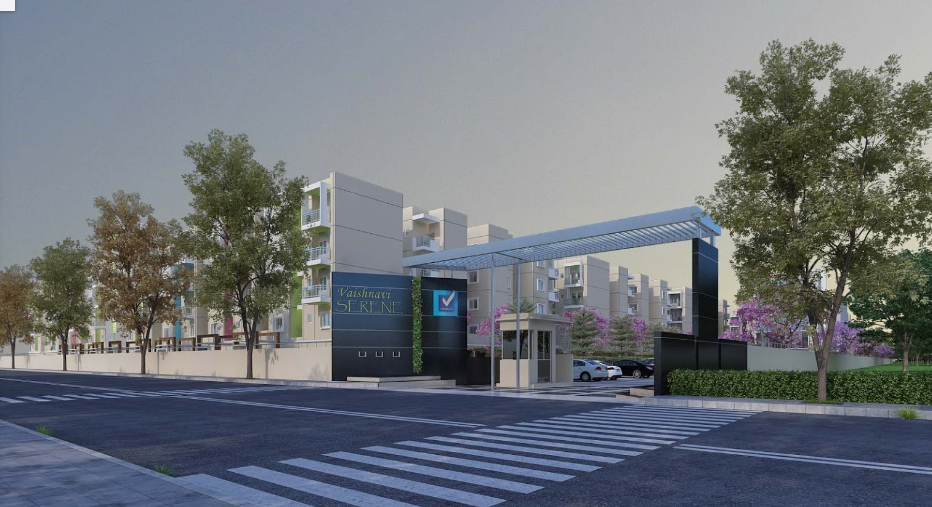 Welcome to a home like no other – one that has several pioneering credits to its name; and one that promises the city a residential revolution.Welcome to Vaishnavi Serene.The first residential project in Bengaluru to be built using off-site European precast technology, where the construction is modular, enabling greater quality and faster delivery.The first project to introduce the concept of Compact Luxury Homes – a category made for Bengaluru of this day and age;homes where luxury is brought within the reach of aspiring segment.
Vaishnavi Serene is an outstandingly designed housing project devised to provide an ideal home that would fit in ones budget without compromising in quality or standards. This magnificent township is built over 18.18 acres and shelters 1620 residential units of type 1, 2, 2.5 & 3 BHKs. With exquisite interiors/exteriors and amenities, located in blissful locale of Yalahanka, this project is an excellent housing option for all home-aspirants.